Experience DVAH's Exclusive Diamond Invitation
At DVAH Fine Jewelry, we believe that diamonds truly are everyone's best friend. To celebrate this belief, we have embarked on a unique, luxurious journey we'd like to invite you to be a part of.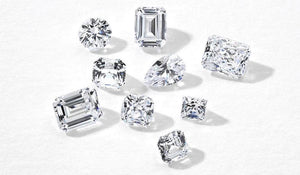 A Diamond Just For You
We believe in serendipity, in fortuitous encounters, in creating lasting relationships. So, we've decided to make a bold move - hand out loose diamonds to those we believe could become part of the DVAH family.
Customize Your Diamond
Found one of our diamonds? It's time to turn it into something truly special. We invite you to visit our private showroom in the heart of Midtown Manhattan.
Your loose diamond is the canvas, and together, we will create your masterpiece. Choose from our extensive array of settings and metals to design a piece that's uniquely yours. Whether it's a stunning ring, a statement pendant, or a pair of dazzling earrings, your diamond will find its perfect home. And the best part? It's absolutely free.
Book Your Appointment Today
To take advantage of this offer, schedule a one-on-one appointment with our expert jewelers. Step into our luxurious showroom located at 50 West 47th Street, Suite 1915, and let us transform your diamond into a one-of-a-kind piece of art.
Schedule an appointment by contacting:
Email: info@dvahnewyork.com

Whatsapp: +1-212-278-8079
Instagram: @dvahnewyork
Your Jewelry Awaits...